Prolog
Prolog - Call Accounting Software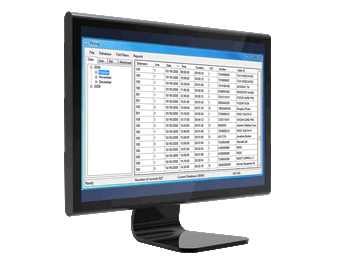 Prolog will allow you and your customers to collect many years of detailed call records on a variety of phone systems.
Prolog Viewer Screen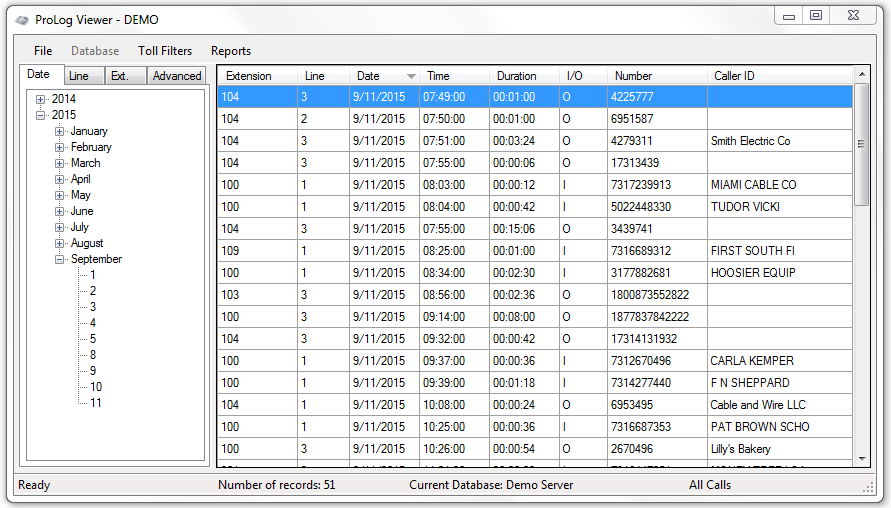 Developed and owned by Hoosier Equipment Brokers Prolog features include;
Prolog captures complete data from each phone call.
Prolog works with the following systems, with more being added.

Extension
Line
Date
Time
Duration
In or Outbound
Phone Number
Caller ID

DPX/FX / FXII
DSU / DSUII
DX80 / DX120
MP5000
MBX / SBX / SUMMIT
STS / XTS
Prolog has built in features that allow users to create precise graphical reports. And data can be exported into Microsoft Excel for further manipulation and record keeping.
Prolog has been tested on a wide variety of systems to provide years of reliable trouble free operation.
The Prolog Server software can either be ordered alone or installed and pre-configured on a new stand alone server.
The Prolog Viewer software can be installed on many different windows devices and operating systems.
Not only does the Prolog view capture call data, it allows you to create a variety of useful reports to track call trends.
Settings are customizable, and reports can be exported to Excel
A Free demonstration version is available for download for your evaluation HERE
Demo Instructions
Download Prolog_Demo.zip file
Unzip folder to any location
Open Prolog Demo folder.
Double-Click on Log Viewer.exe
That's it!
Order the Prolog Computer with Software for $995.00
If you have questions about this or any other of our products please call us at 1-800-408-0059